2023 New Year Address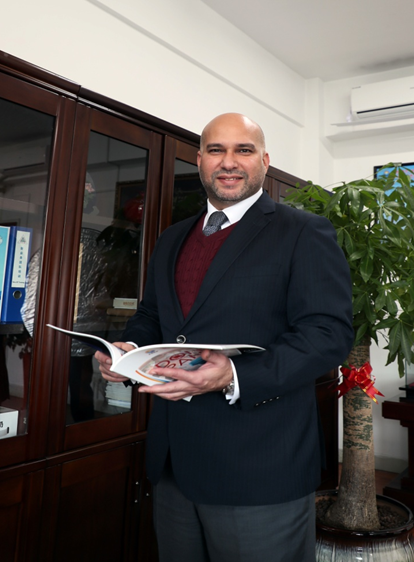 Another year has passed, and FREP is growing stronger and stronger, especially when reflecting back on how we stood together against pandemic outbreaks and promptly optimized our operations to cope with market changes. And as we welcome 2023, I would like to take a moment to reflect back on our performance and personally thank you for your contributions last year.
When it comes to safety, we continued to make it our top priority as we execute our Safety Improvement Plan, with focus on strengthening safety leadership and verifying field effectiveness. We have seen progress so far in our metrics trends when compared to previous years, with some gaps remaining to be addressed going forward. In addition, it was apparent on how you've improved on safety reflections and lessons learned from our previous incidents as well as others, which plays a key role in enhancing FREP's safety culture and improving OIMS effectiveness.
Our earnings on the other hand were heavily impacted, especially in the second half of 2022, as we faced extremely challenging market. Nevertheless, your efforts in margin improvements, planning optimization, cost reductions and financial enhancements were evident in minimizing the impact of such market changes. Moreover, we have seen improvements in our operations and reliability, with notable reduction in the number of unplanned shutdowns and best ever RCL performance.
Another important task is the upcoming 2024 turnaround, where we have already started our planning activities, supported with a challenging capital program to enhance our HSSE, Reliability and Energy performance, which will ensure as well our compliance with new regulatory requirements. The OOP and all company leadership are working jointly together, to ensure we are well prepared for this event.

This is a moment where we reflect back on how we performed last year, and what we need to do next, to become better. We have new targets ahead of us, and we can achieve our ambitious goals together with our continued efforts in driving and executing our business plan. This however, can only be achieved and enjoyed, if we remained focused on keeping everyone safe. So I ask that we all renew our commitments to safety and continue our improvement efforts.
With this in mind, and on behalf of FREP's Office of President, I thank you once again for all your efforts in 2022 and I'm confident that you will perform better in 2023. Wishing you all and your families a healthy, safe, and happy 2023.
President Saleh Yahya Al Zaid
Fujian Refining & Petrochemical Company Limited
January 2023