The Company Management Visited Quangang Marine Department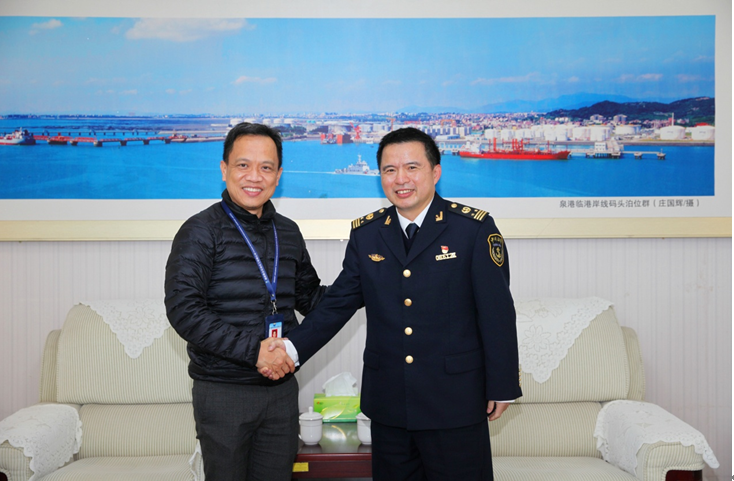 On February 7, a group led by Vice President Suchart Phowatthanasathian visited Quangang Marine Department and thanked their support to the Company's production and operation in the past year.
Suchart Phowatthanasathian had in-depth communication with Zheng Hualin, director of Quangang Marine Department, and discussed work safety, waterway construction, ship inspection, and emergency response improvement of the Company's Terminals. He commented that it was the common goal of FREP and Quangang Marine Department for maintaining safe production. FREP would strengthen communication and cooperation with Quangang Marine Department, make more efforts on the construction of terminal standardization and enhance the foundation of production safety, so as to promote high-quality development of local economy .
Zheng Hualin thanked the Company for the long-term understanding and support to marine work. He commented that Quangang Marine Department would continuously focus on its responsibilities and functions, strengthen marine safety supervision and service assurance, provide strong support to FREP's development and contribute to local economic development.
Management personnel of Process Department, Terminal Business Team and personnel of relevant disciplines of the Company accompanied the visit. (Zhang Lei)