The Company Held the First Meeting of HSSE Committee of 2023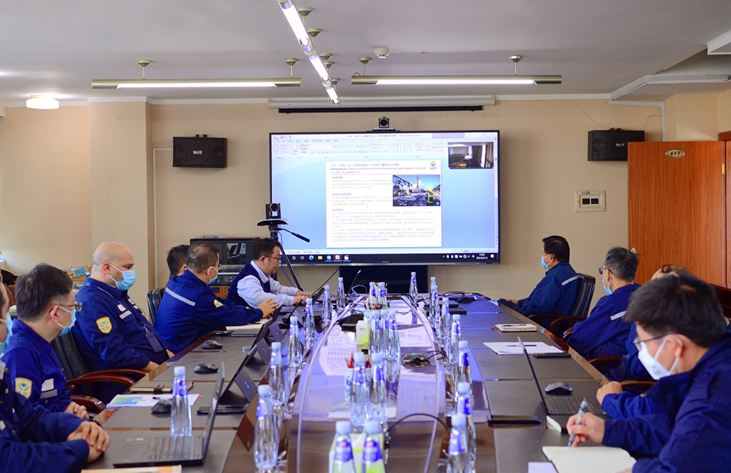 On February 13, the Company convened the first meeting of HSSE Committee of 2023. The Company management Saleh Zaid, Lin Xu, Suchart Phowatthanasathian and Li Ji attended the meeting. HSSE Committee members and relevant department management personnel attended the meeting.
At the meeting, the typical incidents happened recently in the industry were shared. It was required at the meeting to learn in-depth from the external incidents, organize review of relevant management regulations and update/ modify OIMS Level-3 documents, thus to ensure effective operation of the system.
In the face of the opportunities and the challenges of 2023, it was stressed at the meeting to comprehensively strengthen and improve HSSE work in the areas as follows:
First, we should improve understanding and effectively demonstrate leadership. Safety leadership shall be demonstrated toward the HSSE targets and tasks, to promote implementation of various special action plans, strengthen the system mindset, continuously improve effective operation and field effectiveness of OIMS and RS.
Second, we should focus on key links and safeguard the safety front. Efforts should be made on continuous risk identification and risk management, solidly drive rectifications of risks and potential hazards, implement rectifications of the safety risks and potential hazards of the aged units, and promote the grid-mode and owner management of buildings and temporary facilities. More efforts shall be made to strengthen public security management and strictly implement safety measures for the whole process of hazardous chemicals transportation, thus to ensure effective safety control of the whole process.
Third, we should orderly advance 2024TA preparations. Based on the results of previous inspections, we should fully identify reliability vulnerables, systematically check the list of projects, coordinate and promote preparation work and fully use the opportunity of this turnaround to improve intrinsic safety and reliability of the units.
At the meeting, the Committee reviewed the HSSE key performance indicators, the implementation of HSSE Plan and the expenditure of the production safety funds of 2022, followed up, studied and arranged key work such as rectifications of risks, closure of potential hazards and the gaps identified during regulation compliance assessment, and the Environmental Business Plan.
The HSSE Plan and HSE Objectives of 2023 and the Production Safety Expenses Plan of 2023 were reviewed and approved at the meeting. (Li Zheng)