Vice President Suchart Phowatthanasathian Conducted Research in the Employee Production Skill Training Base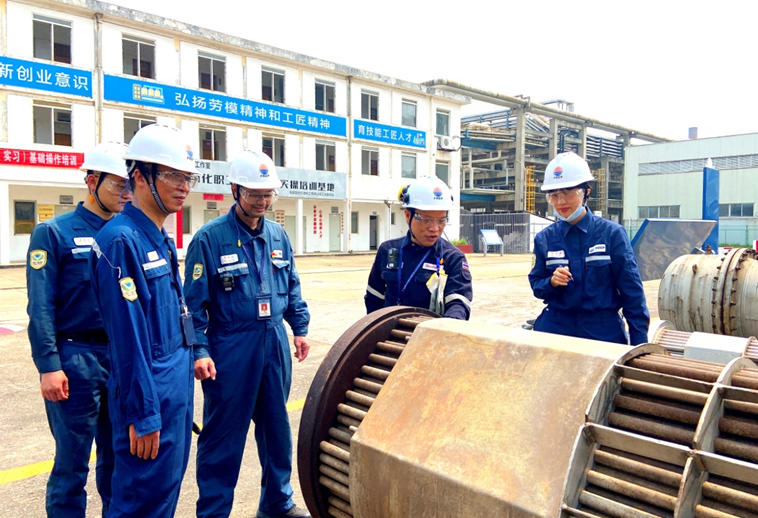 On the afternoon of April 14, Vice President Suchart Phowatthanasathian visited the Company's Employee Production Skills Training Base for research and guidance.
Suchart Phowatthanasathian affirmed the training methods of the Training Base in equipment operation, process adjustment, safety protection and other aspects, and recognized the high standard management of the Base. He commented that training should focus on guiding and helping employees to develop good safety behaviors and habits, and incorporate more safety concepts into training to enhance employees' awareness of safety operation.
Suchart Phowatthanasathian emphasized that talents are the primary resource for the Company's development, and we should strengthen construction of the Training Base, improve quality and effectiveness of training, and provide more high quality talents for the development of the Company.
At the Training Base, Suchart Phowatthanasathian visited the training areas of heating furnaces, pumps, heat exchangers and energy isolation, listened to the briefing made by Wu Liangjiang, the lead of the Training Base, and learned about the constructions, employee training, training planning and future development plan of the Base and had in-depth exchanges.
The Training Base adhered to the concept of "explaining in professional class, demonstrating by standard operations and operating on site", aiming to improve employees' hands-on operation ability and problem-solving ability, so that new hires and youth employees could quickly familiarize themselves with the work environment and master professional skills, which laid a good foundation for their future operation. (Tian Hong, Zhuang Jiaxiang)