Vice President Lin Xu Visited SEI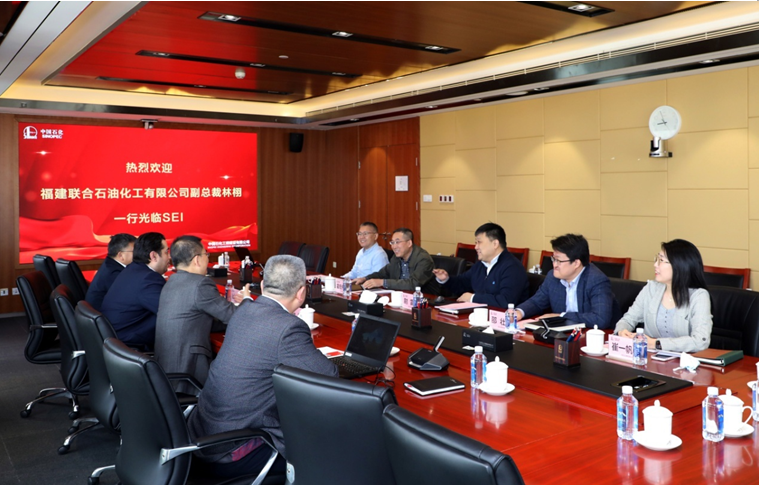 On March 24, a delegation led by Vice President Lin Xu visited Sinopec Engineering Incorporation (SEI) and had in-depth exchanges with SEI General Manager Wu Defei, Deputy General Manager Wei Lei, and Chief Expert Huo Hongwei.
Lin Xu thanked SEI for their strong support and help to FREP's development. The two parties should strengthen communication, continuously maintain a pleasant and harmonious cooperative relationship, and make joint efforts to achieve win-win results.
Wu Defei commented that FREP was an old friend of SEI. SEI would provide advantageous resources, allocate outstanding personnel, and complete design tasks up to high quality, so as to provide all-round technical support for FREP's high-quality and sustainable development.
At the meeting, Abdullatef Almufti, General Manager of Technical &Planning Department introduced the progress of the Aromatics Complex Low-temperature Heat Utilization Revamp Project (Phase II), the APS/ VPS #2 Energy-saving Revamp Project of the Company, as well as the progress of some small capital projects.
The two parties also discussed topics of common concern such as company development planning, revamp project and technical roadmap.
Relevant personnel of FREP Technical &Planning Department, and heads of SEI Project Execution Department, Engineering Consulting Department and other relevant departments, attended the meeting. (Huang Qiongzhi)