Leadership Training Launched for New Management Personnel and Hi-potential Employees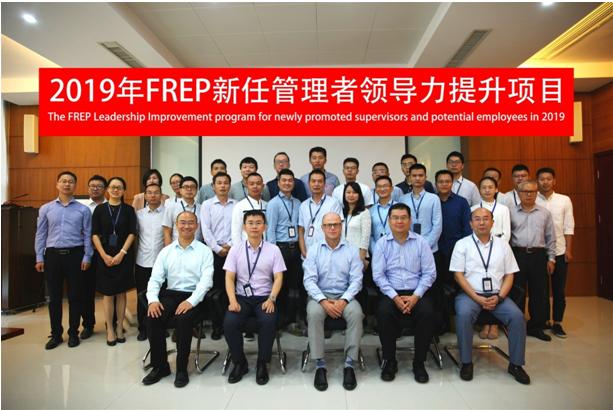 On October 14, the opening ceremony of leadership training for new management personnel and high-potential personnel of the company was held in the conference room on the third floor of Fulian Building, Quanzhou. President Joost Emmen, Vice President Nouraddin A. Yousuf, Vice President Lin Xu and Vice President Zhao Tianxing attended the opening ceremony. The opening ceremony was chaired by Vice President Nouraddin A. Yousuf.
Based on the company's vision and development plan, President Joost Emmen explained the connotation of leadership to the trainees in details. He said that we should not only have clear objectives, but also focus on high standards and quality. We should cultivate correct behaviors and give appropriate and timely feedback to motivate employees and achieve success. He also shared the company's advantages in the industry, and the challenges and plans for the upcoming years. He encouraged each the trainees to strengthen their capability in solving problems, cross functional cooperation and people development through this training, develop and use leadership skills to drive the company to world-class level.
Vice President Nouraddin A. Yousuf commented that leadership is the innate capability of everybody. The purpose of leadership training is to help the trainees to learn how to mobilize and demonstrate leadership. The key is to make changes, starting from changing personal behaviors, to influencing people around to make changes in behaviors, so as to drive the company toward world-class enterprise.
Vice President Lin Xu commented that leadership comes not only from the Office of President and general managers of the company, but also from management at all levels and all employees. Everyone has leadership, and we should give full play to the capability of guiding and coaching, and lead/ influence both upper and lower level in the organization. In order to improve the sustainable competitiveness of the company, all employee should make efforts to implement the company's vision and master plan. He hoped that the trainees can learn knowledge and skills from this leadership training course, then apply what they have learned to help the company become stronger.
Vice President Zhao Tianxing expected the trainees to "learn in a concrete way" and fully understand the essence of the training course; "believe truly" and accept the management concepts and methods from their heart; "use in practice" to apply the management tools and methods learned from the training course in their daily work, and achieve the goal of improving management.
It is reported that the four-day training will focus on problem analysis and resolution, management core and other tasks. The course added new managers' role recognition and positioning to enable the newly assigned management personnel to quickly change their roles from outstanding employees to good management personnel, and lead their team to take the first step and win together in contributing to the development of the company.