2019 New Year's Address of President Joost Emmen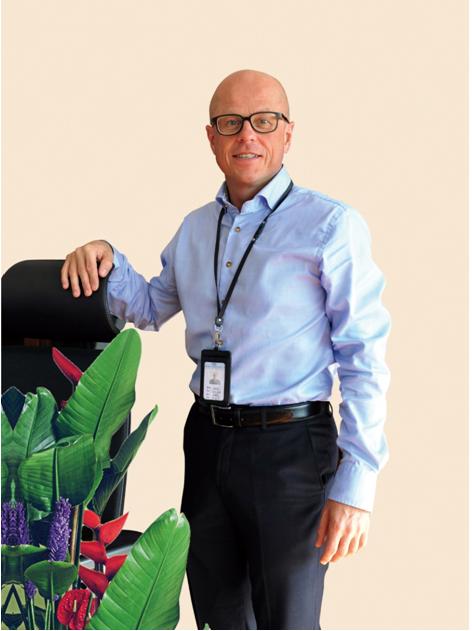 Entering 2019, on the occasion of ringing out the old year while ringing in the new and after completion of the turnaround with successful startup, on behalf of the company's management, I want to express my heartfelt appreciation and New Year wishes to all the employees who worked hard, to all shareholders who concerned about and supported the development of FREP as well as to all the leaders and friends of all circles!
In the past year 2018, we have made concerted efforts to overcome difficulties and obstacles, making 2018 not only a year of endeavor, but also a year of harvest. In the face of multiple challenges, such as international crude oil price fluctuations, domestic demand growth slowdown, intensified market competition , severe safety and environmental events as well as reliability issues at the end of turnaround cycle, the employees of our company always unanimously stayed positive, responded to the market, made efforts in the field, kept a firm grasp of the top 10 key actions planned early last year, and successfully completed the turnaround safely. In the mean time, the company managed to maintain a good momentum in various aspects, making a sound step in the path towards "a world-class petrochemical company with sustainable competitiveness" by capturing lessons from events and assessments and implementing structural enhancements. These achievements could not have been achieved without our conscientious and diligent staff. Here, I would like to give you all a big applause.
Looking into the New Year 2019, we will continue to face many pressures and challenges from internal and external factors. We have to keep focus on grasping trends, identifying problems and seizing opportunities to swiftly adapt to the new changes in the development of the petrochemical industry, adapt to the new changes in the more fierce market competition, and adapt to the more stringent new changes in safety, environmental protection, energy conservation and product quality fields. We should take market development as the orientation, improve efficiency as the center, enhance enterprise cohesion, enhance enterprise competitiveness, and maintain the good development momentum of the company. In the New Year, standing at a new starting point, I hope all the employees could dream big, set feet down-to-earth, run hard, continue to carry forward the "team cooperation, the pursuit of excellence" spirit of enterprise with an open mind to embrace changes, to adapt to changes, to grow fast with more high morale, more solid works and more fine management. Let us write a new chapter in the New Year again!
I believe that through the concerted efforts of all employees, the company's development prospects will be more beautiful, more brilliant tomorrow!
At last, wish you all good health, happy family, smooth work and good luck!