Greetings to the Employees Retired in 2018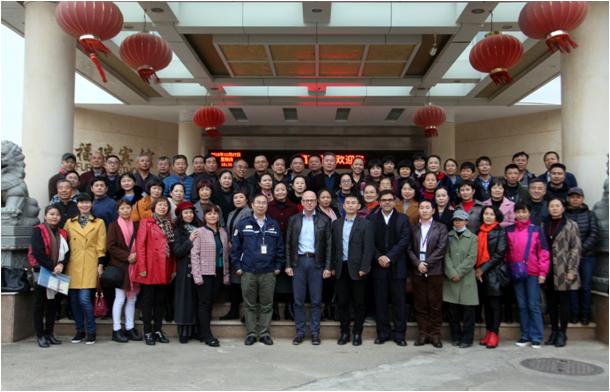 Approaching to the end of 2018, 59 FREP employees had left their familiar positions and stepped into retirement. On December 27th, the company held an activity to express appreciation to the employees retired in 2018 and thanked them for their contributions. President Mr. Joost Emmen and vice president Mr. Lin Xu attended the activity and presented souvenirs to the retired employees.
At the meeting, Mr. Joost Emmen expressed his heartfelt thanks to the retired employees for their contributions to the Company. He said that their efforts not only contributed to the smooth operation and scientific development of the Company, but also contributed to the development of local economy. Especially in recent years, they had made a crucial contribution to the good production and operation performance of the Company. Their retirement was not an end, as they have working in FREP for many years and became inseparable from FREP family. Especially during turnaround, many people returned to the Company to work hard in the front line. He hoped that they would make continuous contributions to the development of the Company. He wished them a healthy, happy and pleasant life after retirement.
Mr. Lin Xu thanked the retired employees for their contributions and efforts to the Company. He said that he was reluctant to part with those familiar faces. They had dedicated their youth and worked hard to the development of the Company and witnessed the continuous development and growth of the Company. Now they were going to start a new chapter of life. He wished them a healthy, perfect and happy life after retirement. They would always be welcomed as FREP members.
Li Weiling and Ma Huaxiong represented the retired employees on the stage. They thanked the company for providing a good working platform and opportunity for employees, and thanked the Company management for their care for the retired employees. They said that although they had retired from the Company, they were still care about the Company and willing to make further contribution to the Company. They hoped the Company a better future.
Mr. Zhang Jianzhong, the retirement club director, introduced the structure and activities organized by the club.
Responsible persons of relative departments of the company, personnel of the retirement club and employees retired in this year participated in the activity. (Zhang Lei)