Company Party Committee Awarded the Outstanding Collectives and Individuals in Party Building Theme Activities in 2016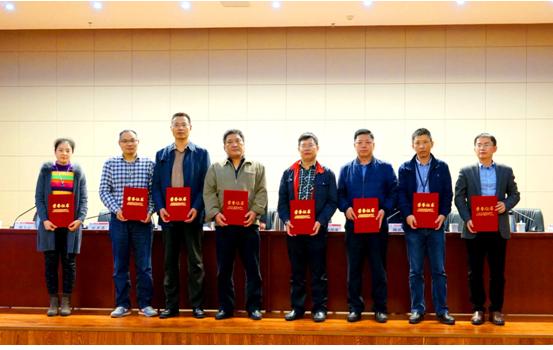 On the afternoon of April 6th, Company Party Committee held a general meeting to award the outstanding collectives and individuals in party building theme activities in 2016. The Party branch of EO/EG BT of Process Dept. and other 7 Party branches won the title of outstanding collectives, while Mr. Liu Yongmin and other 55 Party members won the title of outstanding individuals.
Year 2016 is the first year of the 13th Five-Year Plan Period and the year for FREP to continue to improve management and upgrade quality/ profit. The Party organizations at all levels focused on the targets and priorities of the Company in 2016, centered on Party building theme activities of "optimizing operation and exploring potentials, continuing increase of profit and contributing to the Company", based on actual situation of the unit and the Party branch, gave full play to the role of battle fortress, selected the right starting point, innovated the carriers of the theme activities, mobilized all Party members to play a leading role in safe and environmental production, optimized operation, cost reduction, quality improvement, reliability enhancement, market exploration, profit increase, harmonious development, etc. established advanced images of Party members, and made contributions to the Company in completing the annual tasks.
Company party committee called on grassroots Party organizations at all levels and Party members to conscientiously study the spirit of General Secretary Xi Jinping's important speeches, implemented the requirements of comprehensively strictly governing the Party to the grassroots Party branches, further expanded Party building theme activities, constantly innovated the modes and methods for Party building theme activities and continued to enhance pertinence and effectiveness of Party theme activities, so as to make greater and new contributions to the Company in continuously increasing profit and celebrating the successful opening of the 19th National Congress of the Communist Party of China with good achievements. (Figure / Li Ming Text / Li Hongwu)